5 Tips to Finding a Secure Web Hosting Provider
Web hosting security can be a nightmare, especially if you happen to be a non-profit without a large information technology group. And when it comes to security, what you don't know can hurt your business. Hackers are continually trying to find new ways into your server, and their tactics are becoming more clever each day.
Understanding the Risks
It's a fact - hosting your website via Virtual Private Server (VPS) Hosting or shared hosting servers can leave you vulnerable to attacks by hackers. These hackers carry out their work by uploading malware or otherwise malicious sites or code onto a server. Once their code is uploaded, it may activate automatically or it can also be triggered inadvertently by an administrator in the course of routine server maintenance work. It then becomes an imminent danger to all customers whose data is hosted on that server.
These programs can also be introduced through security vulnerabilities in a legitimate site, and the malware is used for anything from stealing credit card data to launching a DDoS (Distributed Denial of Service) attack that allows hackers to hijack an entire hosting server and use it in order to attack other servers.
So as you shop around for web hosting services, what do you need to look for when choosing your provider, and what steps do they take to keep hackers successfully at bay?
What safeguards should your web hosting service have in place to preemptively keep your website safe from attack?
Here are five core concepts to consider as you're evaluating your web hosting provider:
Do they know their customers? You've picked your website host. During the preliminary registration process, this is a chance for them to get to know who administers your site and which IP address updates will be coming from. Do they carefully screen accounts, obtain proof of identity, and contact new clients by phone before accounts are activated to deter hackers or unauthorized personnel from registering accounts?
Who do they offer services to? Does your website host make available open access, cost-free hosting or advertisement-sponsored accounts? This is a red flag. Free hosting services are often used by hackers who entice users to visit their sites, then the user unknowingly downloads malicious programs that can be a danger to the provider's entire network -- or at the very least create problems for legitimate customers.
Do they employ a reliable clustered firewall? Your website host'™s firewall should be configured to deny traffic unless it is specifically allowed, blocking threats to the server and sites hosted on it from outside of their network. Their security controls should be constantly tested from both inside and outside of their network. Don'™t forget to ask how well network, administrative, and security personnel are trained to handle any security-related issues that may arise.
Do they keep watch? Your web host'™s servers and network components should be monitored to make sure that no malicious code has been uploaded to a site, even if the rest of the site is completely legitimate. Their servers and network should be monitored 24 hours per day for availability, both internally and externally. In the unlikely event a site does become compromised, their monitoring system should immediately detect it, so their team is able to isolate or take the site offline until they can remove the threat in question.
Do they back up their customer'™s sites on a daily basis? A daily back up routine allows your provider to restore data to its entire network or to one particular site should it be damaged by a breach in security or by any other type of technical difficulty. This simple routine step will guard against disaster should your site become compromised.
What is your web hosting provider doing to keep your website safe? With SOCS, you can get stellar customer service, ease-of-use and security all in one tidy package. Want to find out more? Contact us today for a free demo.
________
Our SOCS guest correspondent Art Provost is the Director of Corporate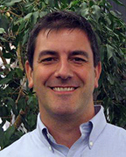 Security for SOCS, and is proud to highlight the efforts of the SOCS team as they strive to make SOCS the best-designed, most stable, and most secure web hosting option in this market.